Regular price
Sale price
CHF 14.90
Unit price
per
Sale
Sold out
The filter is easy to insert into the bottle and clings to the neck of the bottle thanks to the slots on both sides. It also impresses with these properties:
FLAVOUR ME
The filter retains flavoring essences such as pieces of ginger or mint leaves in the bottle. This allows the natural taste to be enjoyed pure.
BREW ME
tea can be brewed directly in the bottle. To do this, tea leaves are filled into the filter. Pour in hot water, leave the tea to infuse for as long as you like and remove the filter. Thanks to the heat resistance of the borosilicate glass, the water can be poured in boiling hot without the glass cracking. This means that tea can be enjoyed straight from the sealable FlLL ME bottle.
CLEAN ME
Leaves or fruit residue often stick to the bottom of the glass and are difficult to remove from the bottle. The filter is designed so that it can also be placed upside down, which is very useful for cleaning. Fill the FILL ME bottle with water and shake so that the residue comes away from the glass, place the filter upside down on the neck of the bottle and allow the water to run out. The leaves and fruit residue remain in the filter and can simply be tapped out.
Dimensions

Weight: 10 gm
Height: 11.5 cm
Diameter: 3 cm
View full details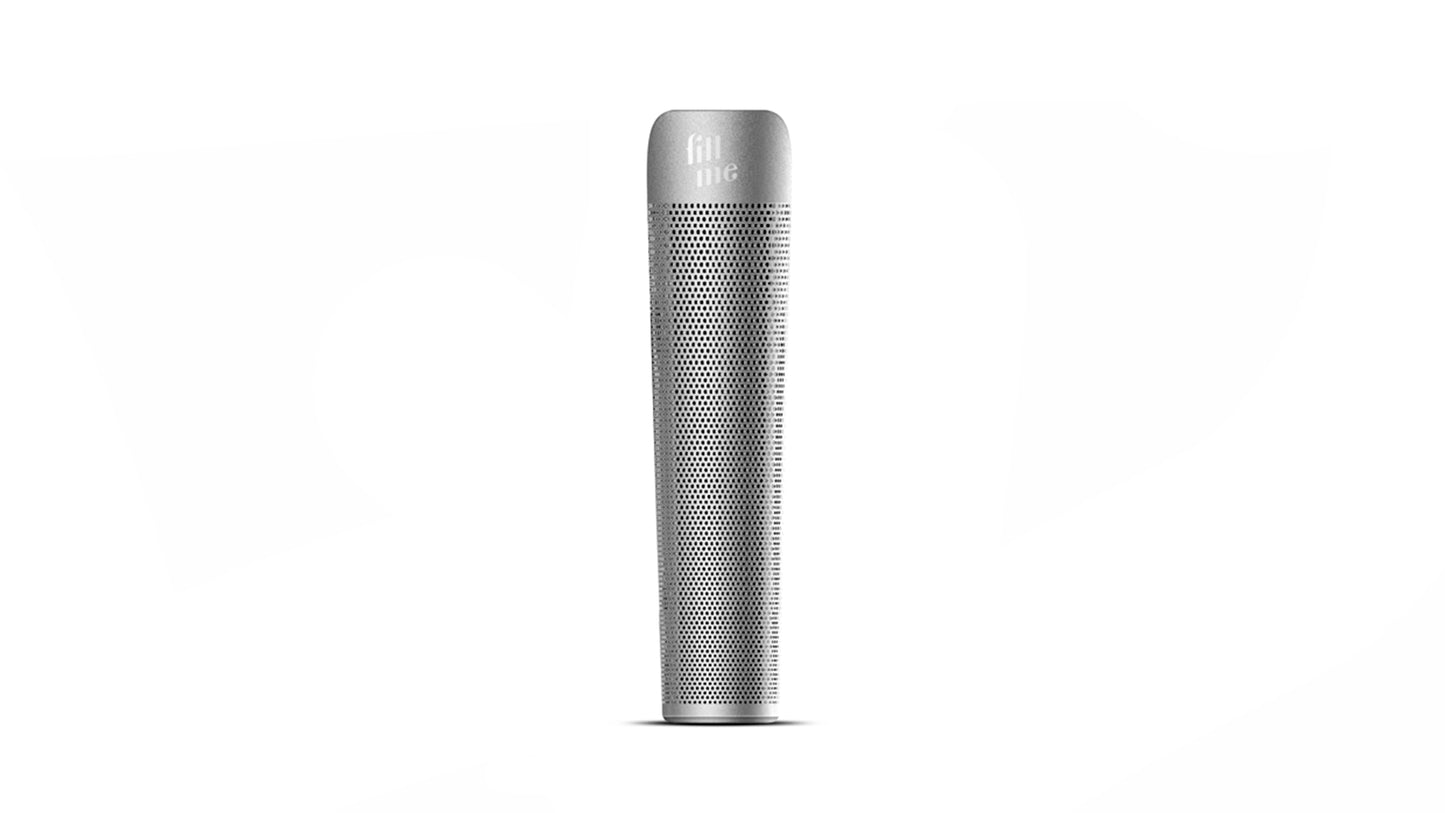 Do you have any questions? Would you like to order more than 30 bottles?
Please write to us if you have any questions or would like a specific quote. We will advise you personally for orders of 30 bottles or more. We look forward to hearing from you.